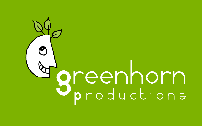 About Us
Greenhorn Productions was born in July 2003 out of our respect for talent and love for honest "live" music. For us, it doesn't matter if it's acoustic or electric, alternative country or folk-rock, jazz or blues -- just as long as the music speaks to us the way only great music can. Heck, most of the stuff we like can't be pigeonholed into any specific genre anyway!

We believe there is no substitute for the magic of a "Live" concert, when the artiste communicates from the heart and the audience response knowing they have just caught a glimpse of his soul. Someday, we hope Greenmhorn Productions will be synonymous with music that is original, sincere and heartfelt and that those who crave such music will put their headphones down every once in a while and venture out for a "Live" concert or two.

In October 2003, we staged our first gig for the immensely talented but then unknown singer-songwriter, Amy Wadge at the Esplanade Recital Studio. It sold out, much to our disbelief, but more importantly, she blew the audience away with the sheer beauty of her songs.

On 17 February 2004. we had the privilege of presenting The Robert Cray Band at the Esplanade Theatre. We can't say it better than the Business Times so here's an excerpt from the BT review:

"He may represent a newer generation of rhythm-and-blues artistes, but it was entirely appropriate that 50-year-old guitar guru Robert Cray gave his first Singapore concert last Tuesday evening in the elegant confines of the Esplanade Theatre rather than in some sleazy, smoke-filled joint that purists might perhaps have preferred. An appreciative (and decent-sized) audience was treated to a large-but-not-necessarily-loud dose of progressive blues, as expounded by Cray and his highly accomplished fellow band mates... Several times during the show, the music was brought down to near-whisper level. That's when the quality of the musicianship shone through, and the audience, while eager for some foot-stomping, head-banging noise, sat in hushed admiration. 'Guess I showed her,' Cray sang in the opening number, but by the end of the highly polished performance, it was he - and his marvelous band - that showed us what great musicianship is all about."

On 16 April 2004, we bring to you in the intimacy of the Esplanade Recital Studio, Canadian Harry Manx, master of the lap-slide guitar with a "voice that brings to mind the smoothness and edge or nine-year-old bourbon".

It's been one exhilirating ride, the last 6 months. Who knows what Greenhorn will be up to next? Stay tuned to find out.